Designer Heather Moore is a true Pink Collar gal at heart, and we resonate with her on so many levels. This platinum pinup has a degree in fashion, and has worked for the best in the industry, including Betsey Johnson herself. Also a California native, Heather embraces the California lifestyle and the history that it holds, and especially enjoys the art of historic costume. A true dreamer, living the Pink Collar Life, Heather followed her artistic dreams, creating her own line of vintage inspired clothing, leaving the corporate world behind. What a gal!
Pink Collar house, built in 1902
Whether we're by the Coast of Catalina or pink porches of country cottages, we are always viewing the world through rose colored lenses. Today, we were inspired by our particular favorite decade - 1940s. Thanks to Millie Moore, we were able to feel like our lady, Lana Turner with a fun, yet fancy look, perfect for some sparkling pink shores, or Catalina cruising.
The perfect combo when paired with some 1940s platforms (and a very vintage record box!)
Some fabulous forties summer shades
Just like a pair of playful pink shorts from the 40s, the cut is covered, yet extra cute and comfy in cotton! With all the right pleats in all the right places, these shorts are perfect as pie, accentuating the waist, and show just enough skin.
The wonderful thing about Millie's designs is the endless styling possibilities. With her staple pieces, you can create anything from a pretty Polynesian aesthetic, to a sweet sweater girl, or senorita summer look.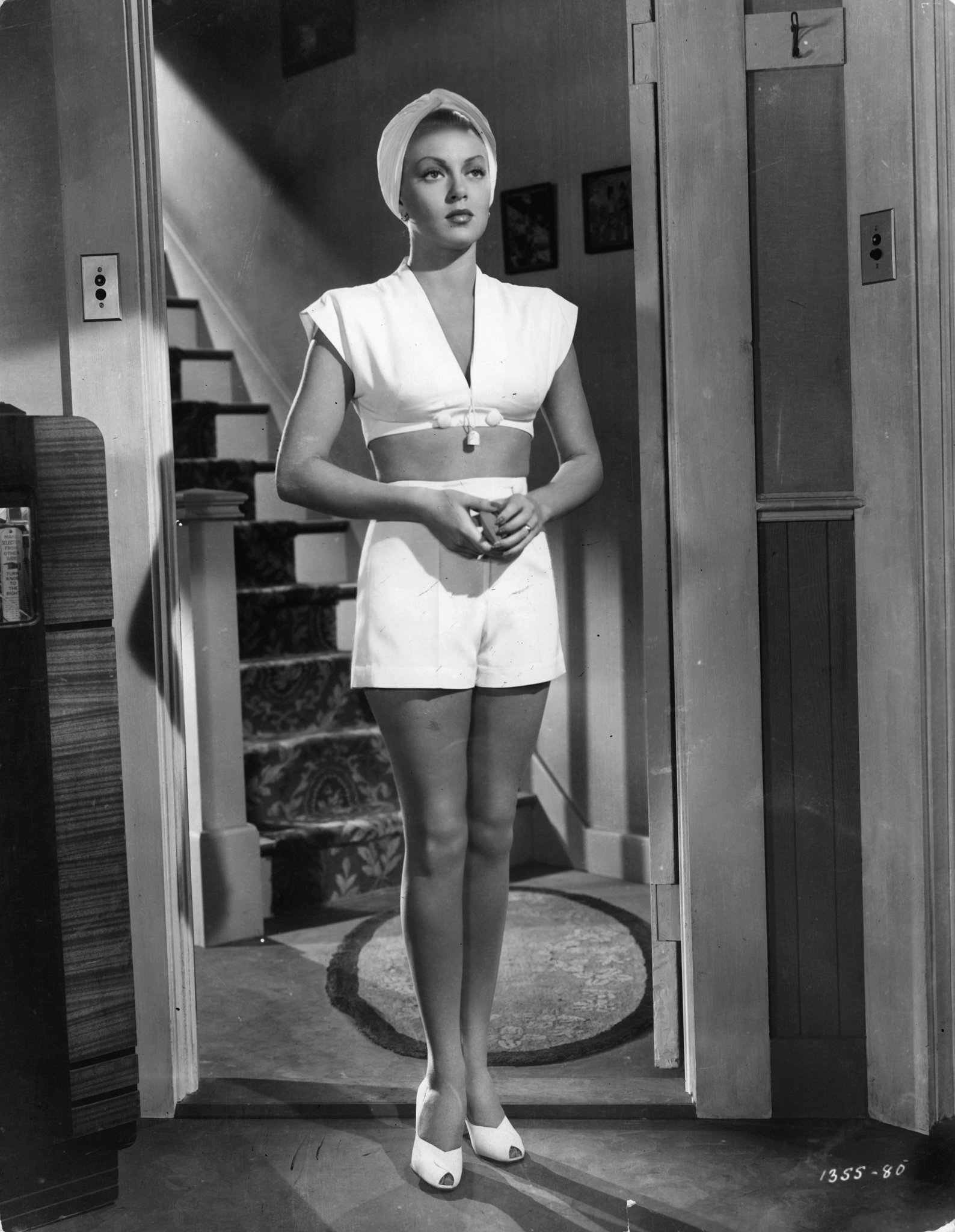 Millie Moore's inspiration for the shorts - Lana Turner in The Postman Always Rings Twice (1946) <3
We're always on the go, endlessly looking for inspiration & nostalgia, so stay tuned when we head out in our blue 50' Ford, and hit the road in some more Millie Moore! <3
x T & A x